Bathroom Cabinets
Bathroom cabinets are a great storage solution that can be practical as well as adding value to your home. If you have a smaller bathroom, a storage cabinet can be a great way to contain any products that would otherwise not have a home. Some of the more inventive manufacturers have found useful additions to a standard cabinet; illumination, mirrors, shelves, and shaver sockets, for example. The majority of our units are supplied assembled, but there are some DIY models that require self-assembly. We recommend HiB bathroom cabinets - the best value and construction available in the UK.
Bathroom Cabinet Type: Illuminated
(1)

(13)

(8)

(8)

(12)

(15)

(18)

(7)

(10)

(8)

(0)
(1)

(27)

(24)

(9)

(10)

(7)

(6)

(4)

(5)

(8)

(0)
Bathroom Cabinet Features
(23)

(3)

(7)

(89)

(17)

(9)

(18)
(1)

(1)

(2)

(3)

(16)

(0)

(0)

(0)

(0)

(0)

(0)

(0)

(0)

(0)

(0)

(0)

(0)

(0)

(0)

(0)

(0)

(0)

(0)

(0)

(0)
(1)

(2)

(8)

(8)

(3)

(2)

(6)

(10)

(2)

(12)

(8)

(39)

(0)

(0)

(0)

(0)
Displaying
36
Of
101
Products
Sensible Storage for the Bathroom
Is too much choice a bad thing? Buying a bathroom cabinet used to be so easy as you could choose between perhaps two or three in your average bathroom store. Now the choice is a lot more extensive, and just starting the search for your next cabinet can be confusing. If you're feeling daunted by the sheer choice on the market, then here are a few things to think about to narrow your choice.
Mirrored Cabinets
Many bathroom wall cabinets have a mirrored surface and this sort of cabinet is a great choice in bathrooms where there isn't a lot of wall space as you can combine storage space with a reflective surface for applying make-up or shaving. bathroom mirror cabinets can also help bounce the light around the room and make a small or dark bathroom appear bigger and brighter. Mirrored surfaces are also plain and unfussy, and are pretty much timeless, so work well in any style of bathroom. Behind the mirror, you can expect to find plenty of storage, perfect for keeping all of your bathroom necessities.
Awkward Spaces
If you have limited space in the bathroom, then start by looking at options which might fit perfectly into unused space. Corner cabinets are cleverly designed to fit into any corner at a right angle, providing a triangular shaped storage cabinet which is perfect adjacent to a bath or a shower. Some cabinets have shelves underneath, giving, even more, storage space. Very tall and narrow styles can be put into tiny cloakrooms, and if you're lucky enough to have a large bathroom, you'll be able to choose from one or more cabinets to create the ideal combination of storage.
Lighting
Lack of natural light can be a real problem in the bathroom, and in addition to the mirrored surfaces, many modern cabinets have integrated lighting. These lights not only look good, but they also boost the amount of light in the bathroom and give targeted light too. One thing to remember when looking for a cabinet with electric lights is that they must be suitable for installation in bathrooms and in close proximity to water - if in any doubt speak to an electrician who will be able to keep you right. Or look for one with battery operated lights to sidestep issues with mains electricity.
Added Extras
Designers of bathroom storage units are constantly improving their products and there are now lots of additional extras which you may or may not require. Some of the top of the range bathroom cabinets can connect to your smartphone or other devices using Bluetooth, giving you music as you brush your teeth. Some cabinets come with keys and locks, so you can stop children getting in at your medication. Many have integrated shaver points or LED lighting to give a modern appearance to any bathroom. Some have shelves added to the side of the unit to give you even more storage. Our favourite feature on these cabinets though has to be demisting mirrors which are available on some of our collection. Once you've thought about how you're going to use your new cabinet, where you're going to put it and what you're going to put in it, that should give you a clearer idea of what products to look at.
Latest Related Blog Posts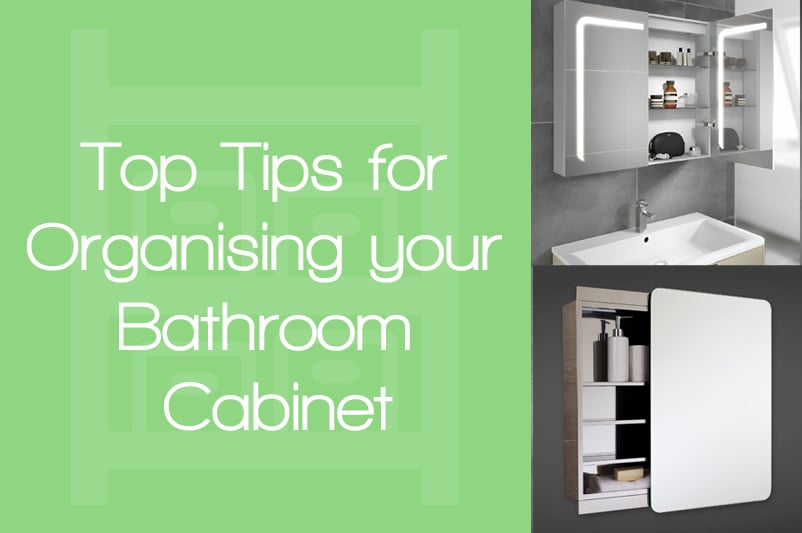 We have put together our top tips for organising your bathroom cabinet, designed to help you to get to work and have it sorted in no time at all. 
The main use for a bathroom cabinet is to store away a variety of medicines for when we need them.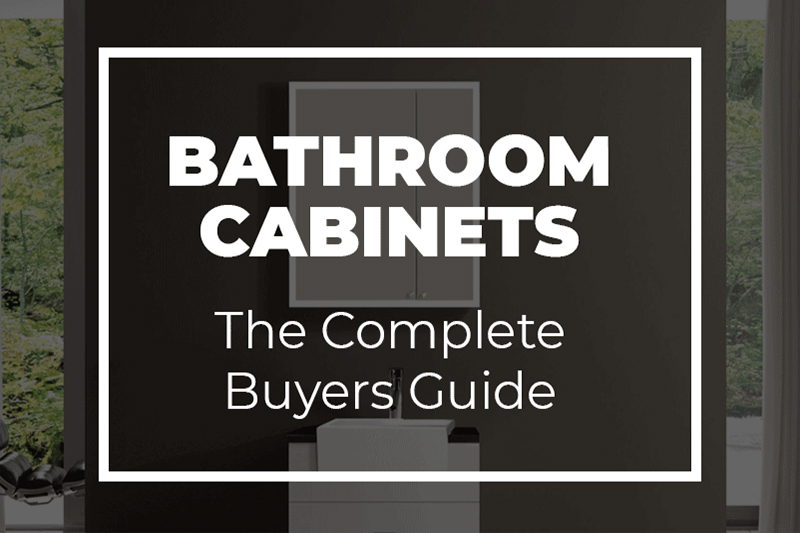 In a world where millions seem to be obsessed with the organisation tips and tricks put forward by