Heated Towel Rails
Adding a touch of style to your bathroom as well as keeping it warm is never a bad thing. Our extensive range of heated towel rails offer something for every taste and budget and come in an array of different designs and sizes from all the big brands such as Reina, MaxHeat and EcoRad.
We have the largest selection of bathroom heating on the internet and within this treasure trove of towel radiators, you will find a range that is not only practical but will look good in your new bathroom as well.
Our Heated Towel Rails Brands
Displaying
0
Of
0
Products
---
Heated Towel Rails: A Buying Guide

We understand that because our website contains so many towel rails, it can be a daunting prospect trying to pick the correct one for your home. Below we will analyse the different types of towel rail, and what brands are best for your budget. There are several things to consider before you buy a heated towel rail from us; including the heating method, the shape, the material, the colour and the style. Read on to find out more about the most popular styles of towel rail that we offer.
Straight Ladder Rails

What is it? The standard towel rail; a great balance between form and function. These rails are often called ladder rails because of the bar-on-bar style. The most common types of straight ladder rails are chrome and white, although we have recently started offering black finishes, and the ever-popular stainless steel finish for the ultimate in luxury. Many of the straight ladder rails you browse on the site will be centrally-heated; but there are many electric versions available too. To narrow your results down, click through to the desired category then use our filters to find a size and/or heating source to suit your property!

Main Differences: A standard straight / flat ladder rail can cost anything from £30 upwards. The most important considerations are the diameter or width of the bars - the bigger, the better when it comes to heating. The more metal there is, the more money it is likely to cost. Many standard towel rails will include 22mm bars, but it all depends on the purpose of your rail; is it for towel-drying and decorative purposes, or is it being purchased to heat a whole room?

Best Brands: If you are looking for a standard straight ladder rail at an affordable price, then choosing either a Durab or a Biasi is a safe bet. Both are sourced from the factory (hence the extremely low prices) and they are covered by a guarantee just like any other. If you are after something higher-end, then choosing a Reina or a Radox rail would be well worth the spend. These companies specialise in the manufacturer of designer towel rails of the highest quality.
Curved Ladder Rails

What is it? Much like a straight rail, a curved ladder towel rail bows out slightly into a room, giving a slightly more stylish appearance whilst retaining the natural properties of a towel rail - the ability to hang and dry towels on it. Again, the most popular styles include chrome, white and stainless steel - but black finishes are available for ultra-modern homes. Electric and thermostatic electric versions are available for many curved rails, and these can be found by clicking through to the appropriate categories and using our filter system to narrow the results further.

Main Differences: As with a straight ladder rail, the only real differences between the majority of curved ladder rails is the diameter of the bars and the physical size of the item itself. if you are looking for a curved rail with a high output, then try choosing a curved rail that is not chrome. Although it's a very popular choice, the chrome plating actually reduces the heat output that the rail is capable of. A white or stainless steel curved rail will generally have better heat outputs.

Best Brands: For a standard budget towel rail, we highly recommend Durab. For those of you wanting a slightly more designer or higher-end solution, and have extremely high quality curved rails on offer. For the very highest quality,Vogue offer curved rails that are handcrafted in the UK, and are the best quality towel rail we offer. However, these benefits do come at a premium.
Flat Panel Ladder Rails

What is it? Rather than a bar, these towel rails have several flat panels. This greater surface area means a better heat output, and a greater potential to heat a whole bathroom, for example. These towel rails are not as common, and there are not as many designs or brands to choose from.

Main Differences: These flat panel rails will either have panels mounted to the front so that they overlap the vertical side bars, or inset into them. The difference is negligible and depends on what you prefer from an aesthetic point of view. For a better heat output, choose a flat panel rail with more surface area on the panels; these can vary slightly. By design, most flat panel towel rails are finished in chrome or stainless steel - stainless steel obviously being the better option, but also more expensive.

Best Brands: All flat panel towel rails generally target the same markets, so the prices do not fluctuate much between manufacturers. As with most towel rails, we recommend the Reina andRadox ranges to our customers. If you prefer a slightly different design, then both Quinn and Apollo also produce stunning flat panel towel rails around the same price points.
Traditional Towel Rails

What is it? As the name suggests, these towel rails combine modern heating technology with traditional stylings of a bygone era and are most suited to period properties where this decor is trying to be maintained. There are a lot of differences in style available, but the majority of these rails will be large, with larger joints and a slight ladder rail feel.

Main Differences: There main differences between traditional towel rails generally come down to the mounting of the rail. The most popular style is mounted to both the wall and floor, in an L-shape. There are also fully-wall-mounted traditional rails and fully floor-mounted (which are sometimes called freestanding) towel rails. The majority of these designs are manufactured for central heating systems, although some manufacturers, such as have also created modern electric and dual fuel alternatives, which we also sell.

Best Brands: There are many brands who manufacture a type of traditional towel rail for their catalogue, although they are by no means specialists. For the highest quality traditional towel rails, Vogue are the market leader by a long distance. However, their handcrafted rails also carry a hefty price tag compared to other manufacturers. Purchasing a traditional rail from Prestige or is still a good choice, because long guarantees are offered and the styles are very popular.
Radiator Towel Rails

What is it? Much like a traditional towel rail, a radiator towel rail contains an insert in the middle of the body to give extra heat output and provide an extra function. These towel rails are best used in a period home, although modern alternatives with a standard panel radiator would not look out of place in any modern house.

Main Differences: The main differences between radiator towel rails is the actual radiator insert itself. Traditionally, a column radiator would be found as the insert, although modern alternatives have sprung up that include a standard panel radiator in the centre. As well as this, several models are available that include a chrome radiator-like insert in the centre, that look extremely modern whilst helping generate more heat.

Best Brands: For a traditional radiator towel rail, Prestige, MaxHeat and Reina manufacture some great styles at affordable prices. For the highest quality handcrafted construction, Vogue are the market leader in radiator towel rail manufacture. These highest quality rails do come at a premium though. For something a little different, some Ultra and Hudson Reed rails have coloured inserts in them - a real eye-catcher.
Designer Towel Rails

What is it? On our website, we think of a designer towel rail as an item that is 'a bit different' in that it is not a standard ladder rail, or a traditional rail. A designer towel rail includes a more bespoke design; something that is really eye-catching, modern, and sometimes plain crazy. The very nature of these towel rails means that fewer standard sizes are available, and they are usually purchased as an eye-catching centrepiece rather than for their heat outputs.

Main Differences: By the very nature of a designer towel rail, they are all completely different. Some are more standard than others, but there are probably two main categories that they fall in to; stainless steel and the lower-value chrome or white finishes. Some companies such as Aeon exclusively design stainless steel designer rails, whereas other brands such as Reina do a bit of both.

Best Brands: If you are purchasing a designer towel rail because you're after something unique, then look no further than the Aeon range. These products are all constructed of stainless steel, are guaranteed for a lifetime, and contain designs that will blow you away. For something designer that might have more of a mass-market appeal, the range of designer rails includes chrome and stainless steel variants - offering something for every budget. If you are after a high-quality ladder rail that could fall into the 'designer' category - we'd recommend a rail every time.
Towel Rail Heat Sources

Central Heating: Most towel rails on our website are designed to be installed in conjunction with a typical central heating system. This means they will be connected to central heating pipes (usually 15mm) and will require valves to control the flow and temperature. Most people opt for a centrally-heated towel rail because it would work with the rest of your heating system and only provide heat when you wanted it to (in the winter months, for example).

Electric: An electric towel rail is not associated with your central heating system in any way, and is factory-filled and supplied with an appopriate electric element that is deemed suitable for that size of towel rail. Because of the electrical nature of the rail, certain restrictions might apply that mean it has to be installed a certain distance from a water source (in a bathroom, for example). For more information on this, consult IP regulations or contact us. Generally, towel rails that we only describe as 'electric' are not 'thermostatic' as well.

Thermostatic Electric: Operating in much the same way as an electric towel rail (see above), a thermostatic electric towel rail includes a thermostatic control that can accurately alter the temperature of the rail. This is particularly useful if you wish to maintain an ambient temperature or heat output in your room. By setting the thermostat to a pre-set temperature, the rail will shut off once the temperature has been reached, saving money and providing comfortable heat.

Dual Fuel: A dual fuel towel rail gives the best of both worlds; a centrally-heated rail when your central heating is switched on (usually in the winter), and an electric back-up if you wish to use the heated towel rail in the summer. In essence, the towel rail would be connected to an electrical element on one side, and a radiator valve on the other, allowing both options to be used if needed. If you are not sure whether your chosen towel rail is suitable for dual fuel, we recommend contacting the manufacturer first.
Latest Related Blog Posts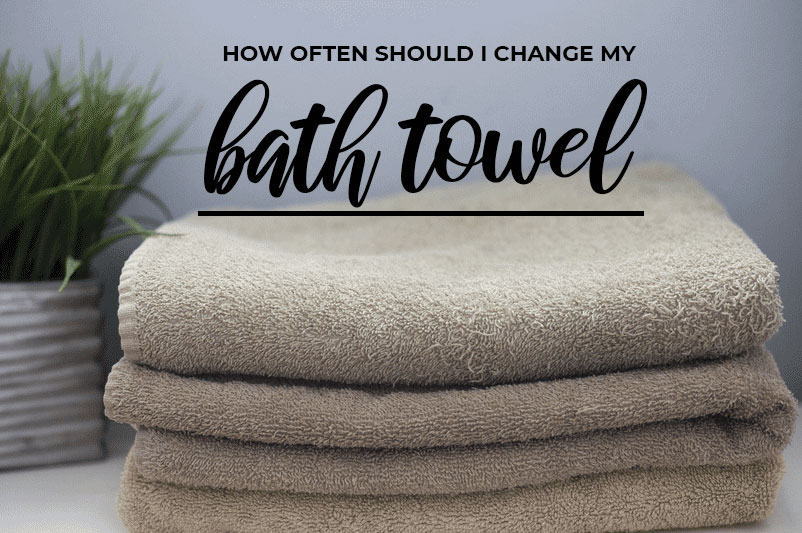 There has long been a debate among laundry experts regarding how frequently people should change or clean their bathroom towels.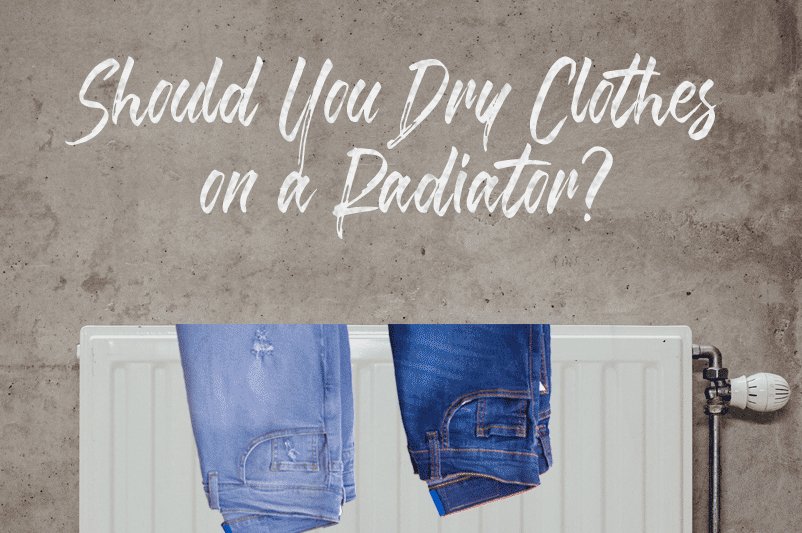 Since radiators were first introduced to homes, people have been turning to them as a means to dry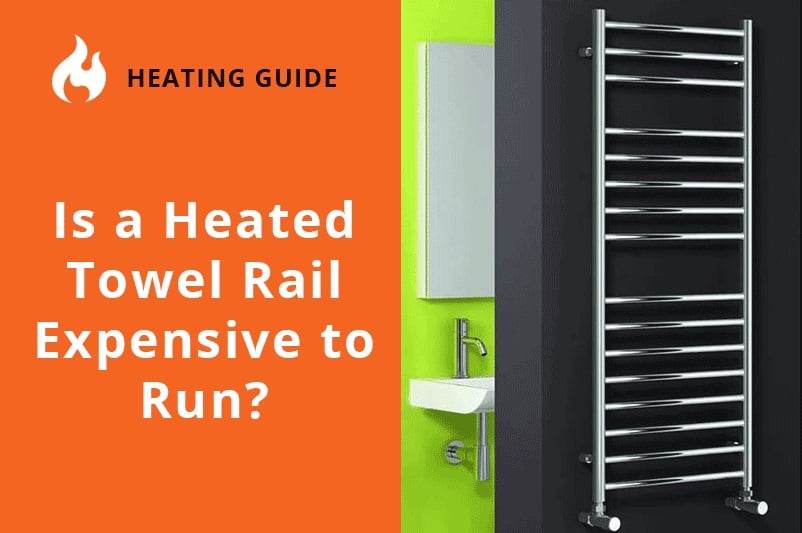 You're probably already aware of the benefits of a heated towel rail. Combining radiator and towel