Smiths Environmental
Smiths Environmental are one of the leading companies utilising fan convector technology. Independent tests have shown that fan convection technology can be 24% more efficient than a conventional steel panel radiator as part of a boiler-driven heating system. In most cases, fan convectors use 5% of the water than an equivalent output steel panel radiator. Smiths provide a combination of innovative hydronic (connected to central heating system), electric (connected to electrical supply) and dual-purpose fan convectors.
Displaying
0
Of
0
Products
Smith's EP
Smith's EP is one of the leading heating solutions businesses in the UK. Smith's focuses on developing fan convector and complementary technology, to provide domestic and commercial heating solutions for every project, and is part of the US-based Swan Group.
Who is Smith's EP?
Smith's is a British company at the forefront of the energy-efficient fan heater market. Many homes will benefit from a Space Saver, Smith's market-leading plinth heater for your new kitchen installation, while its other fan convector heaters come in all shapes, styles and sizes for every commercial setting. Our free five-year parts and labour guarantee underpins the confidence we have in the high quality and outstanding value of all our heating solutions, whichever product you buy.
Versatility from Smith's EP
Fan convectors are probably the most versatile, flexible heating solution available on the market today.You can install them practically anywhere, from inside the plinth in your kitchen, to inside the walls of your office block, on the ceiling, in the ceiling and anywhere on the wall. We also provide air curtains and trench heating and with hydronic and natural options for many of our products, we can also provide bespoke solutions if you can't find something you need off-the-shelf.
Energy efficient
Fan convectors have just 5% of the water content of their panel radiator equivalent. Combine this with their ability to work at temperatures as low as 40°C, and you have a heating solution that will work as hard as you need to support the energy efficiency SAP ratings you are trying to achieve. Our fan convectors work particularly well with ground and air source heat pumps as part of renewable heating systems, as well as generally delivering overall energy savings for your domestic or commercial heating project.
Quality of manufacture
We have 40,000 sq ft of manufacturing space near Chelmsford, Essex and we partner with some of the finest heating manufacturers worldwide to ensure that all our products are made using the latest production techniques to the highest global standards.
Smiths Space Saver Plinth Heating
One of our best-selling Smith's product lines is the Space Saver Plinth Heater range, and looking at the benefits of this range, it's no surprise. These cleverly-designed fan heaters are designed to be installed just above ground level, integrated into the plinths in your fitted kitchen, utility room or indeed anywhere else in the house. Using plinth heaters means you can do away with other radiators or heating in the room - leaving you room to add in extra kitchen cabinets or that oversized fridge or cooker you've had your eye on.
Smiths space saving plinth heaters come in a range of capacities and finishes, so there will always be the perfect combination of heating for your home, however large or small the space you need to heat. This range offers reliability and performance for years at home - why put up with a chilly kitchen or utility any longer?
Smiths Sterling Wall Mounted Fan Convectors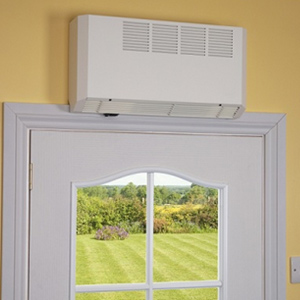 Smith's understands that space is often at a premium in the modern British home, and that's why the Sterling range of convector fan heaters is designed to be mounted high on the wall, above head height and well out of the way. Convector heaters are known for their ability to heat rooms evenly and faster than a traditional panel radiator, and when operated with a pull cord, the Sterling range is suitable for use in bathrooms too.
With power prices rising all the time, efficiency is an important factor in any decisions about heating so it's good to know that Smith's products have been tested and found to be far more efficient than traditional heating. Easy to install and even easier to use, these are reliable pieces of heating equipment which are also suitable for using in a swimming pool or other areas where it gets very humid. Browse through the Sterling range and you'll find the perfect fan heater for you, at prices which are hard to beat.
Smith's Sureline Skirting Perimeter Heating
Perimeter heating fitted into skirting boards frees up wall space which would have been occupied by a radiator, and offers a flexible and efficient way to heat hallways, conservatories, waiting rooms or indeed any other sort of domestic and commercial setting. The perimeter heating is available in different lengths and finishes and the corners and bends can be used to provide versatile solutions for any size and shape of room.
This type of heating is very easy to install and the casings simply clips together, allowing you to create your perfect bespoke heating. Smith's products are known for being energy efficient and this range is no exception, so look forward to savings on your energy bills too when you choose the Sureline range to heat your home or commercial building