Hudson Reed
The Hudson Reed brand name is synonymous with quality; they've been putting out design-led products since the early 2000's and can boast hundreds of thousands of happy UK customers alone, as well as a foothold in the American market. The Hudson Reed collection is the flagship brand of the Ultra Finishing umbrella of companies - a business with over 35 years of experience in the bathroom industry and fully-owned factories throughout the world. To top it all off, the majority of products within the Hudson Reed collection are given an exceptional 20 year guarantee!
We offer the entire range of Hudson Reed products on our website - from their renowned designer radiators and bathroom furniture to stylish taps and showers that complete a bathroom re-design. We've arranged our Hudson Reed offering to make it as easy to find as flicking through their brochure, and you'll find even more information on their specific product types in sub-categories below, with filtering to help you find exactly what you want. As one of the leading retailers of this brand, we guarantee to beat any price offered on large-scale orders for items in this collection. If you're an architect, contractor or other tradesperson looking to take advantage of this offer, please get in touch and we'll be happy to help!
If you need a little bit of inspiration for your new bathroom, take a look at the Hudson Reed furniture collections - allowing you to kit out your entire bathroom with a co-ordinating style. There are even fitted furniture solutions for those who wish for added storage space and personalisation. Some of our favourite products in the collection include their freestanding basins and design-led taps - these items are sure to give your bathroom a wow factor and catch the eye of any visitors too! What's more, with their range of designer radiators, your stylish re-design is not confined to the bathroom; these products can be installed throughout your home!
Displaying
0
Of
0
Products
Who is Hudson Reed?
A British company with a long-standing reputation for manufacturing practical and stylish bathroom furniture, Hudson Reed is one of the most innovative companies in the bathroom market. We're delighted to be able to offer a huge range of Hudson Reed products - everything from baths to shower screens and taps. Whatever you're looking for to complete your perfect bathroom we've got it right here, all at superb value for money prices.
The Hudson Reed Guarantee
One of the main reasons to consider Hudson Reed for your new or refurbished bathroom is that all of their products come with a lengthy 20-year guarantee. That's far longer than the industry standard and is also designed to give you total peace of mind. The company's emphasis on quality starts at the design phase, with every stage of the production process audited to ISO9001 standards. Hudson Reed is environmentally conscious too, with a range of products designed with water-saving in mind, and to keep packaging to a minimum.
British Manufacturing supported by Hudson Reed
The Hudson Reed brand is owned by Ultra Finishing, a British-based company which manufacturers its range of thermostatic showers, shower trays and baths right here in the UK, and as such is a member of the Made in Britain scheme. Hudson Reed is an ethical, local company which produces outstanding products - what else could you ask for?
Showering Options
Hudson Reed produces a wide range of showers which are suitable for all style of homes, from traditional styles of rainfall heads or shower valves to modern options such as the Dream showers or Tec range. Hudson Reed's shower range has been manufactured with quality and this gives you a range which is durable and versatile. Take a look at the wide range of showers and shower heads which we stock and we guarantee you'll find the perfect shower for you.
Along with their huge range of showers and shower heads, Hudson Reed is also known for their innovative range of shower screens and wet room panels, all made from toughened safety glass. This is just the range you'll need to provide the perfect finishing touch to your bathroom or wet room, and as they're produced in a variety of dimensions, the perfect fit is just waiting for you.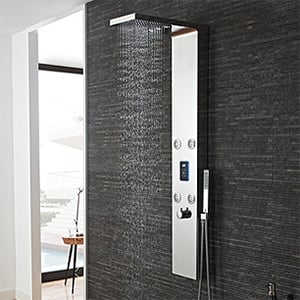 Bathing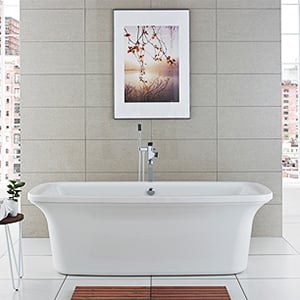 Hudson Reed's baths are simply stunning and offer something a little bit different from the standard rectangular bath. The freestanding baths are perfect for that touch of luxury in the bathroom, and the thermal layer on the bath's surface will even keep your bath water warmer for longer. This is a quality range which will transform any family home.
Makeover your bathroom in an instant by switching the existing bath panel with one of the stunning panels from Hudson Reed. Available in three different colours, this is a great way of matching your bath with many other items in the Hudson Reed range for a coordinated look. Don't settle for the standard white acrylic bath panel - Doesn't your home deserve something a bit more stylish?
Storage
Hudson Reed's extensive range of bathroom furniture has all of the storage options you need to complete your bathroom installation. Mix and match items with the same finish to create your own bespoke look, without the huge price tags often associated with the designer look. Maximise the space in a small bathroom with wall mounted furniture or choose floor standing units for larger storage space - the choice is yours.
Every bathroom needs a bathroom cabinet, and Hudson Reed's range is designed with mirrored fronts to make your bathroom lighter and give valuable storage spaces in smaller bathrooms. Easy to install and effortlessly stylish, this range of cabinets would be the perfect addition to any family bathroom, shower room or cloakroom.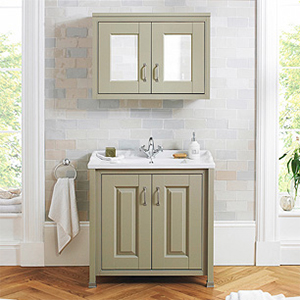 Designer Heating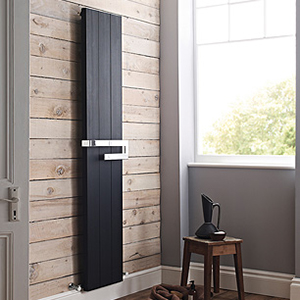 The words "designer" and "heating" don't often go together, but the Hudson Reed designer heating range is something quite different. Offering a stunning range of panel radiators, heated towel rails and traditionally styled radiators in a variety of styles and finishes, the Hudson Reed range combines practicality and style. There's nothing worse than a chilly bathroom, so choose one of the large range of Hudson Reed radiators or towel rails to make your family bathroom or shower room more appealing.
Look at the Savy or Revive range if you're looking for something to fit in with a contemporary design scheme, and the Refresh range ticks all the boxes for period homes. All Hudson Reed products, including their vast heating range, have been made with a high degree of attention to detail and an emphasis on quality.
Bathroom Taps
You won't believe the number of different taps in the Hudson Reed range, which guarantees you'll find your perfect tap, whether you're looking for a modern mixer tap or a more traditional set of taps for the Victorian bathroom. Hudson Reed is well known for its quality manufacturing processes and with a lengthy guarantee on each and every tap they produce, the range will bring you peace of mind too.
We particularly like the Waterfall taps which bring the boutique hotel feel to any bathroom, and the clever freestanding taps for your slipper bath. Simple to install and with a range of operating options including levers as well as the traditional twist, we're delighted to offer this extensive range at superb value for money prices.