Close Coupled Toilets
A close coupled toilet consists of a toilet pan and cistern that are 'coupled' together; the cistern sits on the back of the toilet pan creating a single, more compact unit. In modern UK homes, a close coupled toilet is by far the most popular design. The emergence of close coupled cisterns/pans came as more homes moved away from traditional gravity-fed systems, negating the need for the cistern to be raised higher up in order to provide a powerful flush. However, we also sell low level toilets and high level toilets if you're after something that works in this way!
(5)

(41)

(143)

(124)

(31)

(29)

(26)

(4)

(5)
(4)

(172)

(155)

(51)

(23)
(1)

(1)

(236)

(97)

(23)

(37)

(13)
(48)

(13)

(64)

(19)

(5)

(98)

(8)

(263)
(27)

(7)

(4)

(11)

(11)

(22)

(13)

(3)

(1)

(27)

(19)

(9)

(7)

(11)

(15)

(38)

(19)

(19)

(31)

(64)

(46)

(7)

(1)
Displaying
36
Of
412
Products
Close Coupled Toilet Considerations
There are a lot of things to consider before purchasing a close coupled toilet - most of which are down to personal preference, but some of these specifications will be dictated by your current bathroom setup. As previously mentioned, a close coupled toilet consists of a toilet pan (the main floor-mounted unit you sit on), a cistern (the unit consisting of the flushing mechnism), and a seat (attached to the pan - the part that you actually sit on!). Each of these 3 components have many design differences that will directly effect your lifestyle - because, let's face it, the toilet is one of the most frequently-used items in a home!
Cistern Differences
Flush Volume: With many homeowners looking to cut down on water consumption, a close coupled toilet with a dual flush cistern has become the norm. Most standard dual flush cisterns utilise a 6/4 litre flush, whereas newer, eco-friendly toilets are set at 4/2.4 litres. When you take into account how often a toilet will be used in a family home, this adds up to a substantial saving in the long run.
Flush Operation: Modern close coupled cisterns are usually operated with a push button, though several with traditional designs include a lever handle. In some cases, this lever handle is capable of dual-flush technology also. For the most part, the choice between a push button or a lever is entirely up to your tastes and what look you wish to achieve.
Cistern Shape: If you are short on space, the cistern is the first part of the toilet that can save you those all-important centimetres. Several of our toilets include a corner cistern, allowing the unit to be sited right in the corner of your room. For en-suites and under-the-stairs bathrooms, this is a popular choice. Similarly, many of our close coupled toilets are specifically "short projection". In these cases, the cistern tends to be taller and less deep, which can be particularly useful if you're looking to avoid an inward-opening door, for example.
Pan Differences
Pan Style: There are 2 main types of pan - we usually refer to them as open-backed and flush-fitting - both of which offer trade-offs between price and installation difficulties. An open-backed pan is the traditional and more common type; the soil pipe is exposed (some more partially than others) and this is often seen as a shortcoming from a design-led point of view. However, they're usually much easier to install and maintain in the event of a problem. A flush-fitting pan fixes completely back-to-wall, concealing the soil pipe and looking that extra bit more luxurious. This comes at a price, with installation/maintenance being more difficult, and most brands charging a premium in the first place.
Pan Rim: In recent years, many brands have brought out "rim-free" toilet pan designs, which not only save you time when cleaning, but offer health benefits too (the rim is notorious for being a haven for germ build-up!). However, these designs are still in their infancy and so they generally command a higher price point.
Pan Height: Whilst most pan heights are roughly the same, there are also many brands offering "raised height" or "comfort height" toilet pans. Originally, these pans were created for the disabled/care markets as they avoided the user having to bend as much. However, these pans are just as suitable for the domestic market. Due to the growth of the average human in the last century, research has found that a higher toilet pan can combat some of the joint problems we face in later life. So a higher pan has ergonomic benefits too!
Pan Projection: Just like your cistern, different pans project different amounts into the room. In general, these amounts only differ slightly. If you have a smaller bathroom or en-suite, and need to pinch a few extra centimetres, purpose-built short projection pans are available. If you're not limited by space, a larger pan often equates to a grander experience - and a larger area to aim for when you're using it!
Seat Differences
Hinge Mechanisms: There are 2 main toilet seat types on close coupled toilets - a standard hinge and a soft-closing hinge. A soft-closing seat helps prevent trapped fingers by slowly and smoothly dropping the seat/cover after it has been released by the user. It also ensures a quieter exit from the bathroom! Soft-closing hinges are often supplied as standard on mid-market to high-end toilets, whereas budget bogs will generally come with a standard hinge.
Hinge Types: There are a variety of different hinge types available, and most depend on the type of toilet seat that you're buying. For example, a lightweight thermoplastic seat will often come with a plastic hinge (or hinges), whereas a heavier wooden seat would usually require a brass hinge to account for the extra weight. In general, a metal hinge on your toilet seat will last longer, and usually offer more tolerance in the fitting process. However, this comes at a price. For toilets towards the budget end of the market, you would usually expect to find a single plastic bar hinge - cost-effective but not as long-lasting.
Seat Material: Durability should be a huge factor for anyone looking to buy a new toilet - and the seat is something that needs to be hard-wearing. On most modern toilets, a thermoplastic seat is supplied that matches the shape of the pan. Due to advances in technology, a plastic toilet seat is not as accident-prone as it once was, and most seats can withstand plenty of excess weight. However, if you prefer something a little more solid, MDF and solid wood seats are sometimes available (usually in wood-effect veneers for a traditional look). As each toilet pan is different, we definitely recommend consulting with the manufacturer before purchasing a third-party seat. It's always best to go with a seat designed and recommended by the maufacturer!
Our Range
Most of our close coupled toilets are supplied complete with a toilet pan, cistern and toilet seat. In some cases, where a variety of suitable seats are available, they are priced separately. On some of our more traditional toilets, there are several seats with veneers that match bath panels and/or bathroom furniture, allowing you to co-ordinate the same look and finish throughout your bathroom(s). Whilst a guarantee period should never be considered irrelevant, a close coupled toilet does not contain a lot of moving parts, aside from the cistern internals. Therefore, there isn't a whole lot that can go wrong, aside from general wear and tear. Look out for WRAS approved cistern fittings, because these have been more rigorously tested than toilets that don't declare it. Rest assured that we offer the largest selection of close coupled toilets on the web, with competitive prices to match. If you are still looking for some inspiration, you can order the results on our page by "Best Sellers", so you can see what the hot trends are right now. Still unsure? See if there are matching basins available - you'll want to ensure that your new suite looks co-ordinated and functional at the same time. Check out our basins page or view related items in the same range as your chosen toilet on the product page itself!
Latest Related Blog Posts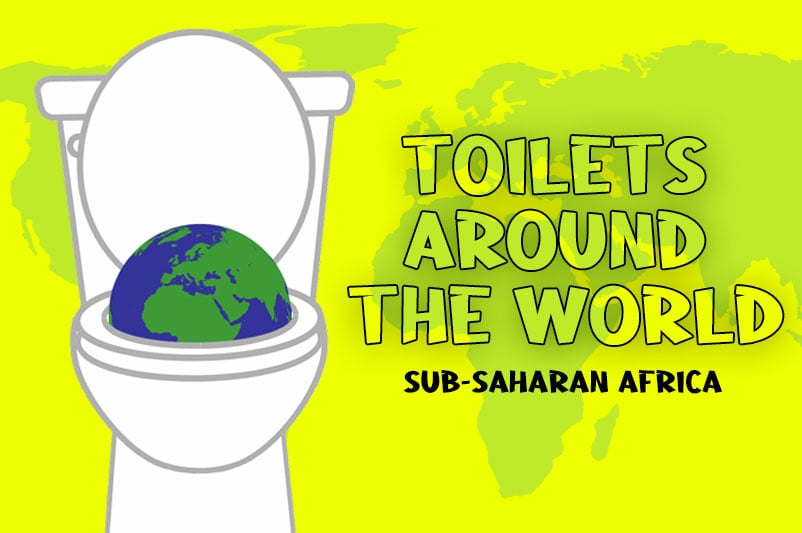 Sometimes the inventions which have had most impact on our everyday lives are the ones which we take the most for granted. Where would we be without the wheel, writing or even the internet? Another invention which we take for granted is the access to toilets and sewerage system, and it's not until you visit other countries which don't come up to Western European standards that you realise just how fortunate we are.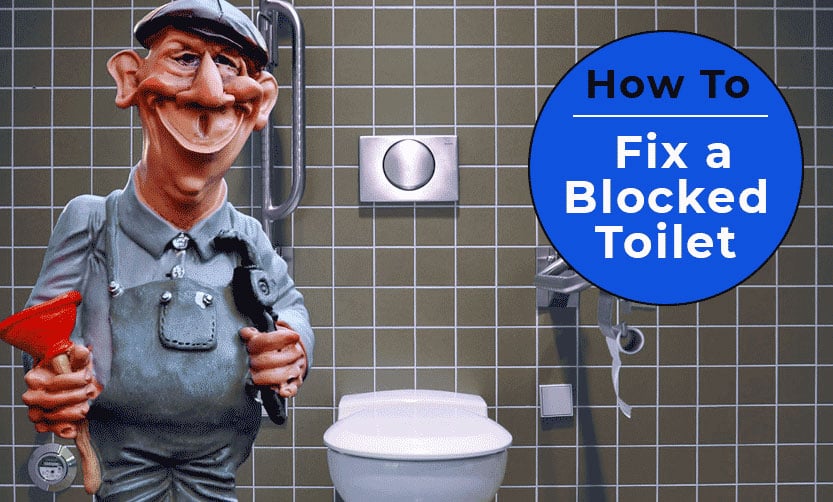 It's rare that anybody makes it through life without encountering a blocked toilet at one time or another.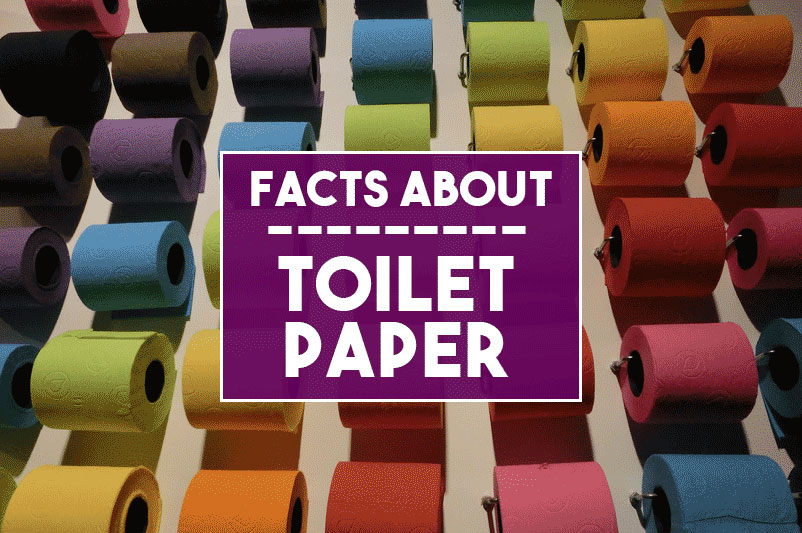 You probably don't spend a lot of time thinking about toilet paper but it's an essential necessity of modern daily life.